Calibration Certification on Temperature Measurement Instruments
Calibrate.ie can calibrate your instruments to the manufacturer's original specifications or where required, to specifications provided by the customer.
In-house Calibration
We offer in-house calibration certification on a wide range of instruments. All measurements are fully traceable to recognised national or international standards. Temperature Range covered: -25°C to +155°C.
Traceable Calibrations
Calibrations performed in-house are fully traceable to recognised international standards. We offer fully traceable calibration certification to national standards. We have technical support staff available to discuss your requirements.
Using a fully integrated software system and the latest technology in instrumentation, we are able to calibrate your instruments efficiently and at the same time log its progress through our laboratory, from the moment it arrives, to the time it is dispatched.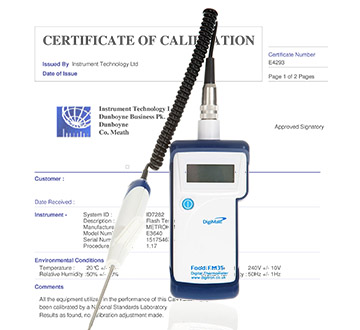 FM35 Hand-held Thermometer Kit
Applications:
With interchangeable probe
-40°C to -110°C
Open probe indication
Lumberg connector
Long battery life
Large LCD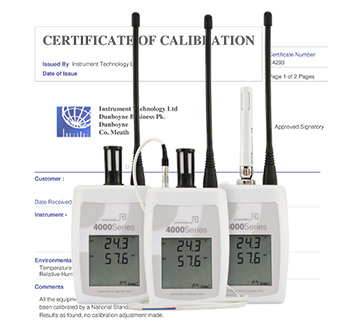 Hanwell RL4000 Series
Applications:
Data logging & radio transmitter formats
High performance technology
LCD display with data readings and battery life
Superior performance hardware with high accuracy sensors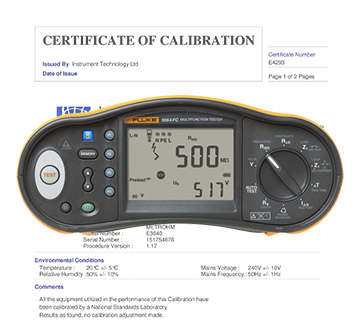 Fluke 1660 Series Installation Testers
Applications:
The Fluke 1660 Series Installation Testers help you quickly and efficiently meet local testing regulations. It also performs critical installation tests and lets you wirelessly e-mail results from the field.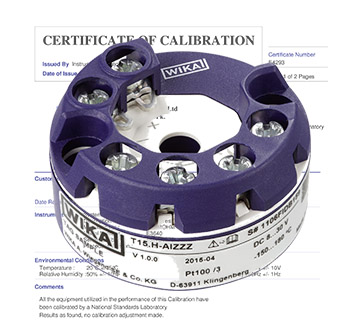 Digital temperature transmitter
Applications:
For the connection of Pt100 and Pt1000 sensors in a 2-, 3- or 4-wire connection
For the connection of reed chains in a potentiometer circuit
Connection terminals also accessible from the outside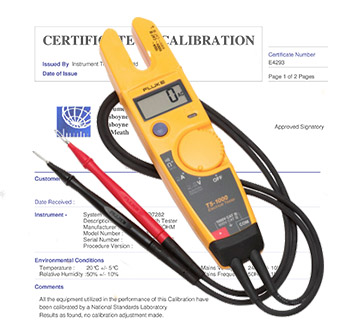 Fluke TS-600 clampmeter
Applications:
Automatically measures volts ac and volts dc with precise digital resolution
Displays resistance to 1000Ω
Easy and accurate OpenJaw™ current measurement
Continuity beeper
Free Quotation on Repairs
Should your instrument be the worse for wear, we have experienced service personnel available to advise you on repair costs and parts required.
Technical Support
We can provide technical support, via telephone or e-mail, on supported equipment. (Our support service is available freely to all our customers, between 9am and 5pm, Monday to Friday.)